We started out as young academics in New Mexico in 1986 and, with the mission bells in the background, we watched an old woman struggling to get up a ramp in a wheelchair. We wondered why nobody had produced a better wheelchair. Now, 36 years later, we know why nobody had produced a better wheelchair and that the woman wasn't actually old – we were just young.
So, we started on the first of 23 prototypes: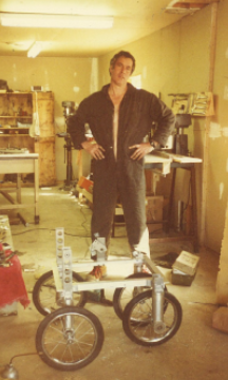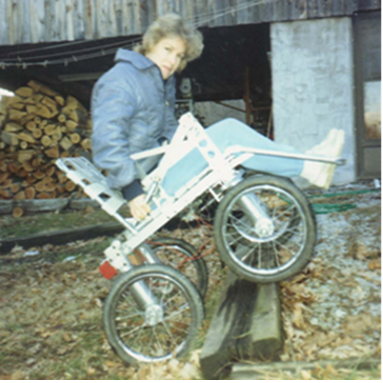 The 4WD Phase – West Virginia 1986
Conclusion: The world does not need four-wheel drive wheelchairs – it takes too much energy to cross rough terrain.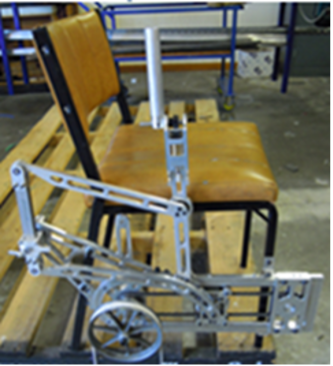 The Dynamically Adjustable Four Bar Linkage Phase – Palmerston North, NZ 2006
Conclusion: The world also does not really need lever chairs; they don't work well indoors.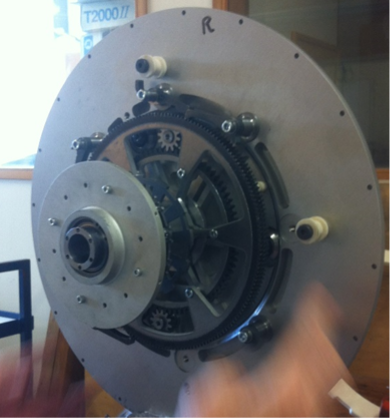 The Epicyclic Phase 2008
Conclusion: Good but not great. Too heavy, too much friction.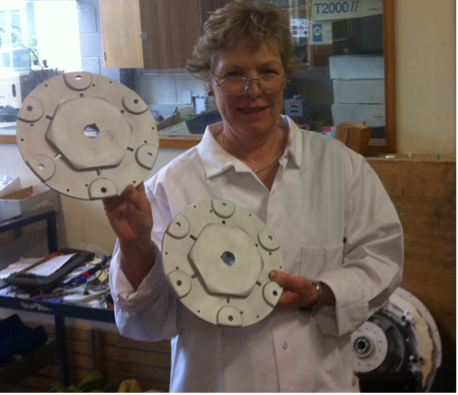 Working On Aesthetics 2015
Sidekick doing the sand blasting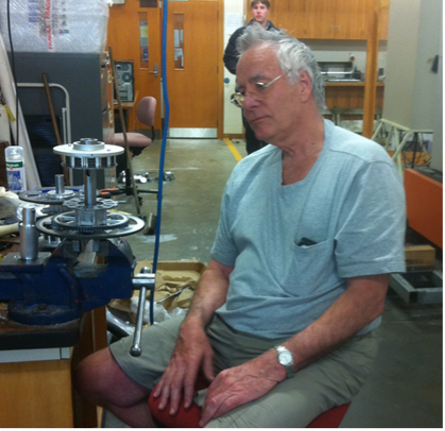 The End Of The Calliper Phase 2015
Conclusion: Bummer – it's not going to work!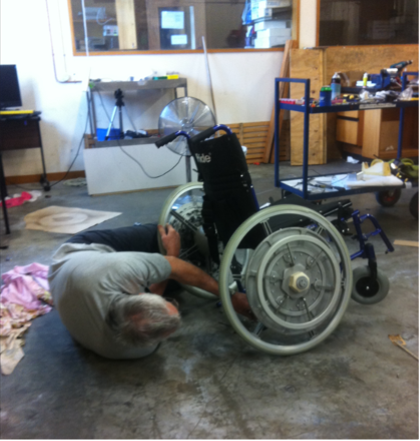 Get out and get under 2016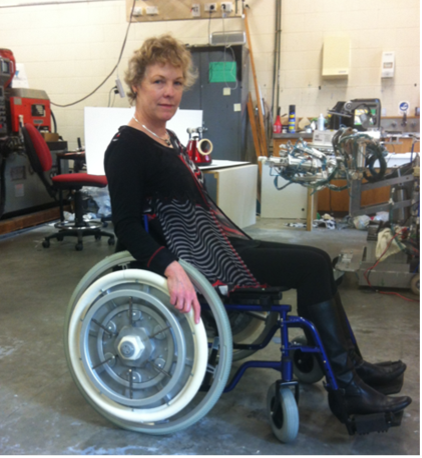 The Fancy Bi-directional Push Rim Phase 2017
Conclusion: It hurt the wrists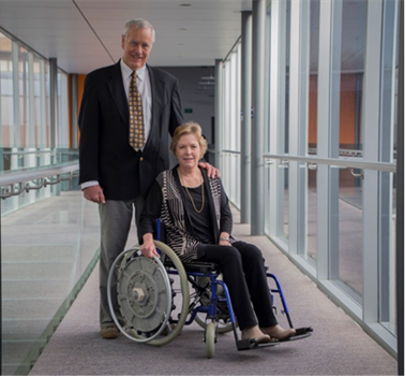 Getting there 2017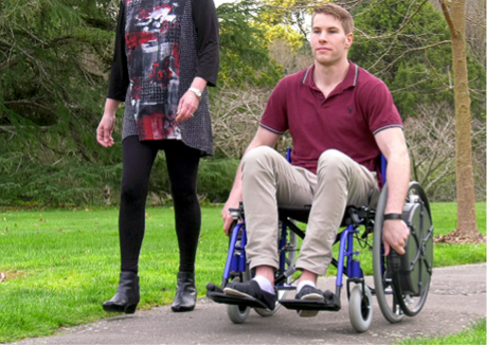 Testing The 19th Prototype 2018
The Progeny Of The Marriage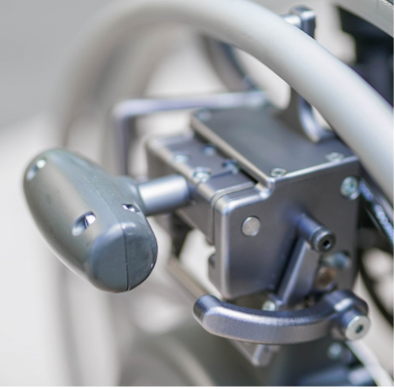 Inventing the foldable handle 2020
Conclusion: No more dirty, cold, and slippery pushrim for outdoor use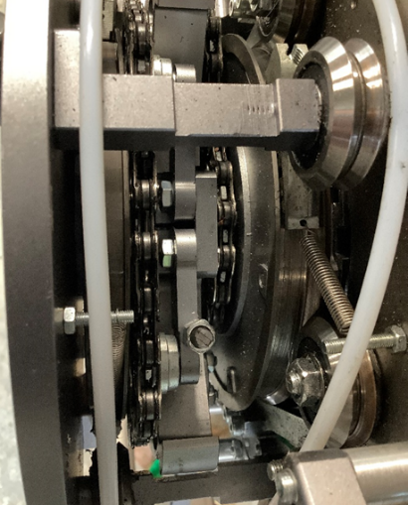 Prototype 23 2021
And, after 2,000 km, the prototype still looks – OK!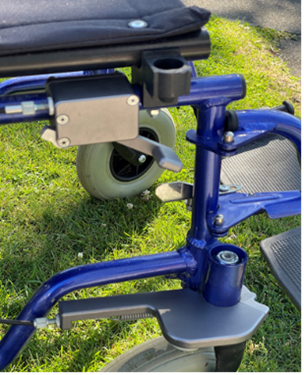 First Prototype To Handle Cross-slope 2021
Conclusion: Clunky but good – we needed one on each caster.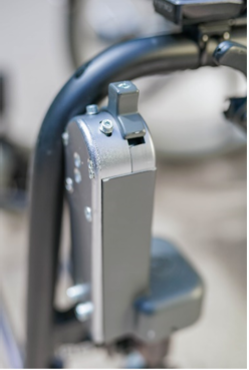 And here is the device on just one caster, with just one setting knob.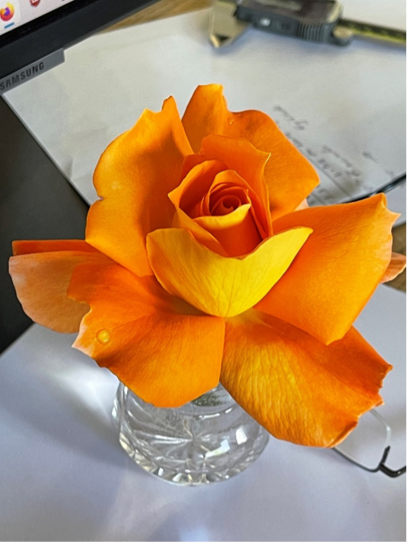 The End 2022
And now we are businesspeople – time to smell the roses.